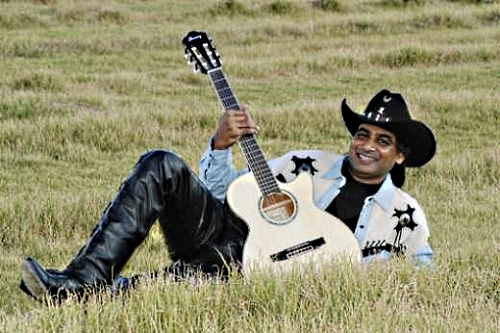 THE MAN
Bobby Cash is a unique musician who has proved to the world that music knows no boundaries and that it is a language that brings together people from different lands and different cultures. Also, he is literally a '
one in more than a billion
' country music singing sensation, being the first and only country music artist from India who bears the honor of being the first Indian ever to release albums of country music internationally. Two of the albums are a collection of great original material sung in classic style with a voice nobody would want to forget in a hurry. His music is a blend of traditional country with a contemporary beat, his voice is a rich light baritone with a warm and velvety feel and his brilliant guitar playing brings in the exciting elements of the likes of Chet Atkins and Jose Feliciano. A large part of his live action is
Bobby flying solo - just him and his guitar
- he is one of those performers who can understand what his audience wants, and can cause them to smile or sit back with moist eyes... His entrance is a simple walk in, and perched on a stool, he transports one into the world of his song, with the stage alive and vibrant with energy...
BOBBY'S STORY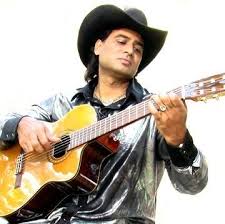 Bobby Cash grew up in Dehradun, a place nestled in the foothills of the Himalayas in India. Being the son of a very wealthy man of his times, Bobby had an unusual childhood with a taste of the best of the East and the West, which included records from Nashville, of which his family were very fond of. Throw in a dash of history, for Bobby's parental generation went through the turmoil and heartache of the Partition of India, and Bobby had all the ingredients of Country Music right there in his own backyard.
'Country Music was the sort of music that fitted in with the way I was growing up, the beautiful place I grew up in and my close family. My earliest recollection goes back to hearing records playing that my aunt would send from Nashville,'
says Bobby, and his inspiration for his songs, as he puts it, 'have come from within and without'. '
Also, country is the most natural style of music for me to play
' Ask him why, and he says, 'I think country music is very close to the Indian psyche, because it is about life and roots and family and home, and all of these things are very close to my heart.'
BOBBY'S CAREER
His international career began when he was invited to the Tamworth Music Festival in Australia and became the subject of a documentary in 2003. Starting with busking in the street, Bobby became the smash hit of the festival, drawing huge crowds to him. Before long, he was playing to packed houses in Tamworth and for Bobby, an amazing journey began. Soon he was all over media, appearing in numerous television and radio shows. Since then, Bobby has been touring all over Australia and other parts of the world, and is a top-selling Independent artist. In 2005, Nashville called, when Bobby Cash was nominated in the Global Artist category by the CMA. Bobby got a standing ovation from the President of the CMA, Ed Benson, who called him the '
real deal
' at the Global Artist Showcase on The Stage, Broadway. The trip also introduced Bobby to music lovers in America, who were totally blown away by his singing and unique abilities on the guitar. Bobby has played at some of the top venues in Nashville, appeared on WSM Midnite Jamboree at E.T. Troubadour Theatre, and other places including Billy Bobs in Dallas, Fort Worth. This outstanding Independent artist continues to spread his music, proving to the world that music indeed is a common language. And be it the honky tonks of Texas, or far North Queensland in Australia, or whether it is the radio in Denmark, Germany or France or his own homeland, people love him and his music.
As for Bobby, who loves music and who loves people - Bobby Cash is always on Song.
BOBBY'S ALBUMS
Cowboy At Heart (2003)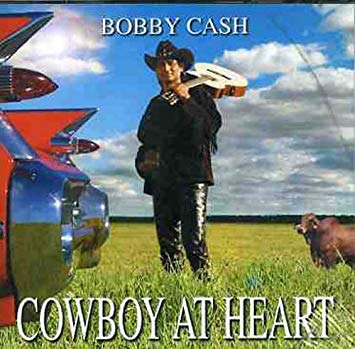 Phoenix To El Paso (2004)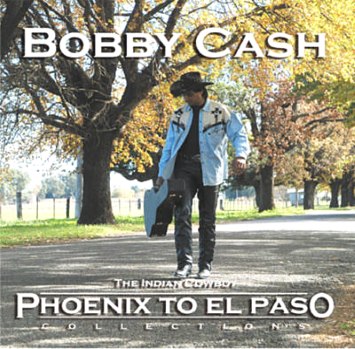 State Of My Heart (2006)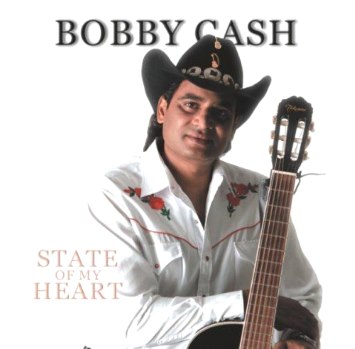 BOBBY'S DVD
The Indian Cowboy One In A Billion (2003)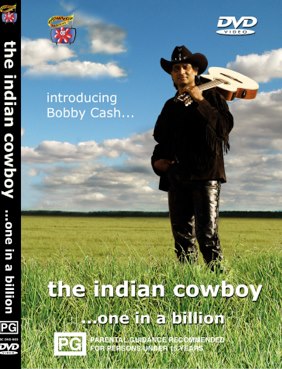 SHOP
Visit Bobby's shop to buy his CD's and DVD
click here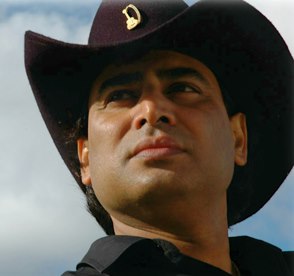 FACEBOOK
Check out Bobby's Facebook page
click here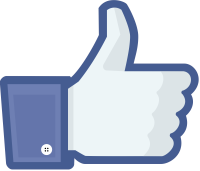 YOUTUBE
Check out Bobby on Youtube
click here